February's Groovy Lab in a Box is A Parents' Choice® Award Winner!
**The links in this blog post are affiliate links. If you make a purchase after clicking on these links, I will receive a small commission from Groovy Lab in a Box.
How fun is this
Groovy Lab in a Box!
My kids would love to receive a new box in the mail every month full of fun science experiments. I also have a hard time coming up with something new for them to experiment and when I do, I don't always have everything on hand. Groovy Lab in a box would take care of both those problems for me.
Comment below if you have tried Groovy Lab in a box. Do your kids love it?
Lunar Launch - A Lesson in Rocket Science
The Lunar Launch box ships to all Groovy Lab in a Box subscribers
February 28th
! Click
GROOVY SUBSCRIPTIONS
on their website.
Fellow STEMists who want to become astronauts can be on their way to doing research and investigations through the engineering design process found in monthly-themed Groovy Lab in a Box. Explore force and motion; Newton's Third Law: Action – Reaction, investigate potential and kinetic energy associated with rockets and learn the groovy history of the Apollo 11 mission – the first lunar landing of the lunar module "Eagle" in 1969, and much, much, more.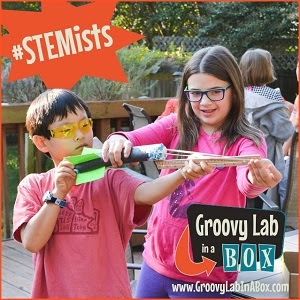 Engineering Design Challenge: You are a groovy aerospace engineer and the head of Project Apollo contracted by NASA during the Apollo era in 1969. Using only the materials in your Groovy Lab in a Box, can you design, build, and launch a rocket which travels the farthest vertical distance to the Moon?
As always, the Lunar Launch box will have a groovy Lab Notebook where your kids can read about the investigations and Engineering Design Challenge. Plus, all subscribers get access to the
Beyond...in a Box
web portal for additional learning and fun.

Get ready for squeals of delight when your STEMists learn about rocket science!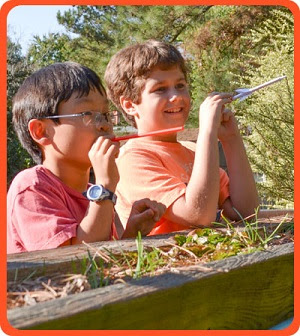 Be sure to start your subscription today with
FREE SHIPPING
so you can receive the Lunar Launch box before it ships on
February 28th
.
---
---
Groovy Lab In a Box
---